Marc Jacobs parfum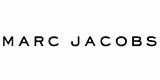 Een van de meest toonaangevende modeontwerpers van dit moment is Marc Jacobs. Hij creëert zowel prachtige collecties voor diverse modehuizen en toegankelijke Marc Jacob parfums voor dames en heren. Onder andere voor Louis Vuitton heeft hij de succesvolle ready-to-wear collectie opgezet dat werd gevolgd door een eveneens populaire lijn: Marc by Marc Jacobs. Wilt u zich hullen in luxe? In plaats van designerkleding kunt u bij ParfumCenter Marc Jacobs parfum bestellen om uw eigen stijl te verfijnen!
Meer informatie Marc Jacobs parfum Decadence
In onze webwinkel vindt u onder andere het populaire Marc Jacobs parfum Decadence. In dit bijzondere flesje in de vorm van een emeraldgroene handtas met een gouden ketting en slangenleren sluiting, huist zich het meest volwassen parfum van de ontwerper. Deze geur is te omschrijven als sexy en gedistingeerd, vergeleken met het meisjesachtige Daisy. Marc Jacobs parfum Decadence is zeer geschikt voor de zelfverzekerde vrouw die haar mannetje staat!
Marc Jacobs parfum Daisy
'Je bent zo jong als je jezelf voelt' luidt het gezegde. Het is dan ook niet verwonderlijk dat het verfijnde, frisse Marc Jacobs parfum Daisy zeer populair is bij vrouwen van alle leeftijden. Daisy is een florale-houtachtige geur die vrouwelijk en sprankelijk is. Het luchtje is gewijd aan de verleidelijke vrouw die naar eenvoud streeft. Noten als citrus, aardbei, musk en jasmijn zorgen voor een hoge toegankelijkheid van dit aangename parfum. Bent u op zoek naar een cadeau voor uw vriendin, moeder of uzelf? Marc Jacobs parfum Daisy zal zeker in de smaak vallen!
Marc jacobs parfum aanbieding
Uw favoriete geur voor de scherpste prijs? Bij ParfumCenter is er altijd een Marc jacobs parfum aanbieding te vinden. Of u nu op zoek bent naar Marc Jacobs parfum heren als cadeau voor een vriend of een flirterige luchtje zoals Marc Jacobs Lola voor bij een spannende date, bij ons vindt u altijd de beste deal! U krijgt de Marc jacobs parfum aanbieding altijd in originele verpakking zo snel mogelijk thuisgestuurd!