Paco Rabanne 1 Million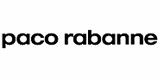 1 Million van Paco Rabanne is een kruidige houtachtige herengeur en werd in 2008 gelanceerd. Deze high-impact geur creëert een veelzijdige mannelijke signatuur.
1 Million, hét parfum voor mannen, is sinds de lancering enorm populair. De eerste heruitgave was 1 Million Absolutely Gold, een pure parfum-versie.
In 2013 werd 1 Million Intense gelanceerd. 1 Million Intense werd aangekondigd als de belichaming van extravagantie.
1 Million Cologne, in de zomer van 2015 gelanceerd, is frisser en energieker, verleidelijk en charmant.
Meer informatie 1 Million voor mannen van Paco Rabanne is een onweerstaanbare eau de toilette welke verkrijgbaar is in diverse formaten. Het kopen van de geur of een deodorant of showergel van 1 Million Paco Rabanne gaat veilig en snel online. Alle producten van Paco Rabanne zijn gegarandeerd origineel en online altijd voordelig geprijsd. Naast 1 Million for men vindt u in onze webshop nog veel meer topgeuren van Paco Rabanne waaronder Invictus, Black XS, Pour Homme en Ultraviolet Man.