Diesel parfum mannen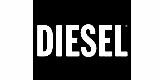 Heren met karakter durven zich te laten zien. Als u zichzelf in dit plaatje herkent haalt u met Diesel parfum voor mannen het perfecte luchtje in huis. Het rauwe, bijna industriële design van de flacons maakt vooral één ding duidelijk: met uw avontuurlijke geest valt niet te spotten. Alle geuren uit onze collectie Diesel parfum voor mannen zijn zonder uitzondering eigenzinnig en uitgesproken mannelijk. Iedere geurcreatie rust op een stevige basis van krachtige houtnoten die zelfvertrouwen uitstralen en uitdragen!
Meer informatie Diesel parfum mannen Fuel for Life
Wat geeft uw dag in dag uit weer energie? Met Diesel parfum voor mannen uit de Fuel for Life serie geeft u een duidelijk antwoord op deze vraag. Deze provocerende geur prikkelt de neus met topnoten van anijs en bitterfris grapefruit. De basis van vetiver en houtachtige noten versterkt samen met het lavendel en framboos het ultramannelijke karakter van dit Diesel parfum voor mannen. Fuel for Life Men zet u zowel uw persoonlijkheid als uw omgeving in vuur en vlam. Of zullen we er gewoon niet omheen draaien? Met dit sublieme parfum bent u onweerstaanbaar! Het gelijknamige Diesel parfum voor dames is al net verleidelijk en sensueel en gewoon online te bestellen bij ParfumCenter.
Diesel parfum mannen Only the Brave
Kracht en dapperheid zijn niet van elkaar te onderscheiden. Het symbool voor Diesel parfum voor mannen uit de Only the Brave serie is niet voor niets een gebalde vuist. De inhoud van de stoere flacon is één brok energie. De geur opent fris met citroen, mandarijn en appel. Maar schijn bedriegt. Het kruidige hart van leer, roos en koriander laat niets aan de verbeelding over. De man die zichzelf durft te laten zien, maakt indruk met Diesel parfum voor mannen. Only the Brave, luidt dan ook de waarschuwing op de robuuste fles. Het dragen van dit Diesel parfum is op eigen risico! ParfumCenter zorgt voor een verzekerde verzending als u deze geurcreatie online bestelt!