Hugo Boss dames parfum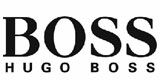 Staat u als vrouw positief en zelfverzekerd in het leven? Met een Hugo Boss dames parfum onthult u alle facetten van uw eigen vrouwelijkheid in geuren en kleuren. De diverse series worden gepresenteerd in een stijlvolle design verpakking die net zo sprankelend is als de inhoud. Hugo Boss The Scent is een uitwerking van zelfbewuste vrouwelijke zachtheid met een vleugje sensualiteit. De verfrissende topnoten van Hugo Boss Orange hebben een zwierige zomerse twist. Door het ruime aanbod van ParfumCenter vindt u gemakkelijk het Hugo Boss dames parfum dat bij u past!
Meer informatie Hugo Boss dames parfum Ma Vie
Droom en werkelijkheid vloeien in elkaar over voor de vrouw die ambitie heeft. Het Hugo Boss dames parfum Ma Vie vertelt een geurig succesverhaal van dromen die worden waargemaakt. Optimisme is hierbij een onmisbaar bestanddeel. Dit vind je terug in de verfrissende topnoot van cactus op een zacht hart van fresia, jasmijn en roos. Maar vergis u niet: om ambities waar te maken is een sterk karakter ook een voorwaarde. Daarom heeft Hugo Boss dames parfum Ma Vie een krachtige basis van ceder en andere houtachtige noten!
Hugo Boss dames parfum Jour
Dag en nacht hebben elk hun eigen vibe. Het Hugo Boss dames parfum Jour is speciaal ontwikkeld om overdag gedragen te worden. Casual is niet het juiste woord, want niets is gewoon casual bij Hugo Boss. Alle aroma's staan symbool voor een bijzondere eigenschap: witte bloemen en citrus voor kalmte, limoen voor lichtheid en frisheid en tenslotte grapefruitbloem voor het positieve gevoel waarmee u dagelijks opstaat. De flacon van het Hugo Boss dames parfum Jour is elegant slank en gemakkelijk mee te nemen naar het werk of een bespreking. Verder hebben wij ook Boss Woman, Deep Red, Femme en Hugo Woman in ons assortiment, allemaal voor de krachtige vrouw!
Hugo Boss dames parfum Nuit
De serene rust van de avond en de nacht zijn het perfecte decor voor het Hugo Boss dames parfum uit de Nuit serie. Bent u van plan om in een elegante zwarte jurk een gala te bezoeken? Dan legt u met een vleugje verleiding een stevige basis voor uw succes. Bij ParfumCenter bestelt u het Hugo Boss dames parfum Nuit Pour Femme voordelig in de bijpassende zwarte flacon met een minimalistisch maar stijlvol design. Deze geurcreatie bestaat uit een mix van musk en sandelhout in de basis met een sensueel hart van jasmijn en witte bloemen. Of is Hugo Boss Orange Woman of The Scrent for Her iets meer voor u? Bestel eenvoudig uw favoriete Hugo Boss dames parfum in onze webshop en wij zorgen voor een snelle levering aan uw adres!